If you are tired of looking around for that special gift that cannot be found in a regular store, you are in the right place. My Gifts From The Heart was created for exclusive people who want something more than a common gift. Because we personalize most of our gifts, each one turns out to be a very unique and exclusive personal item. Fundraisers are taking advantage of this great collection of gifts to meet their goals. We have gifts for weddings, birthdays, graduations, mother's day, father's day, Easter, and more....just for any occasion. Our mission is the creation of exclusive personalized keepsakes from your photos, names and messages to keep your memories alive forever. Without forgetting our wide variety of gifts. But, what makes us different? Our personal service is greatly proud to help you in your decision to choose a great gift and, because we know that, we want to be sure that each order, no matter how small or big, will be treated with the best attention that it deserves. Enjoy shopping on our website by mail or online and have a peace of mind with our high security system that permits you shopping online from the comfort of your home or office.
Please be welcomed to My Gifts From The Heart!!
Since 1993 I have been creating a wide variety of personalized gifts and objects. Each gift and object is unique to each individual and to each need. By transferring your most cherished photos on these objects, each one becomes very personal and lovely memento of your loved ones, special moments and occasions, places, etc., and to give to others as gifts. My company also offers gifts and objects that can be used in local and national services with or without logos; churches, schools, organizations, groups, fraternities, sororities, small and large businesses, authorities, families, parents, individuals and any one who is looking for that "special" thing, but doesn't know what. I take special pride in the preparation of each and all products ordered.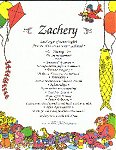 The First Name and Meaning Certificate by email
---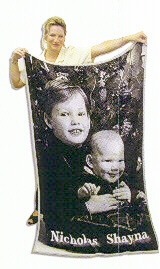 ---
T-Shirt
Many styles to choose from.
S-XXXL
---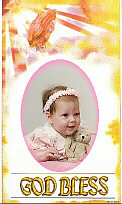 Poster
Many styles like birthday, calendars and more!
---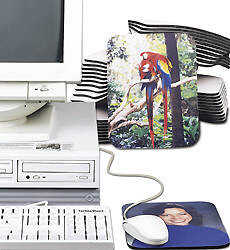 Mousepads
A GREAT gift idea!