Would you be interested in keeping an online pregnancy journal here at The Parent Site?
Our journals have become extremely popular and there is quite a bit of maintenance involved from this end. Please, only apply if you are willing to maintain regular entries.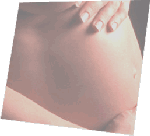 Here's what we are looking for:

you are no more than 3 or 4 months pregnant when you begin writing this journal


at least weekly entries (as much as possible, we do understand that during pregnancy 'tired' is a part of your regular vocabulary)


You may add your thoughts, feeling emotions, physical joys and ailments and just about anything else that's happening in your life regarding your pregnancy.


photos** There doesn't have to be a bunch of photos, just something that shows your progress over the months and eventually a photo of your little bundle.
(If you do not have access to a scanner, we will scan images for you from photos sent to us through the mail.)


your birth story
**The photos submitted must be free of any copyright, intellectual property, trademark or patent violations and are the sole property of the submitter. Photos taken by professional photographers may be subject to copyright restrictions and cannot be submitted.
Journals are for entertainment purposes only.
Click here to submit preliminary information.